Maths is one of those subjects you either love or you hate nowadays a lot of professions require you to have a good knowledge of mathematical procedures. The usage of maths has been increased in many industries like stock market, financial analysts, the IT industry and even astronomy, in fact the number of uses for maths is vast.
The teacher writes a math problem on the board and quickly demonstrates the solution. Ninety percent of it goes over your head, but you're too nervous to ask the teacher to explain it again or to explain it another way. You feel that everyone in the class understood every word, because they're not asking any questions. Whether it's Algebra, Geometry or Arithmetic, at some point everyone struggles with math class. Most children that suffer with counting the numbers or any other learning difficulty in math can overcome from private tuition. A tutor can analyse specific difficulties that your child faces when problem solving tasks and adapt the learning techniques accordingly. These days students and parents are very busier and we understand that tutoring may be just one thing to make student better. Since our goal has been to make life easier for parents and students by offering you high quality, private tutoring in the convenience of your own home. With math tutoring, your child will be able to learn at his or her own pace. Our tutors repeat concepts until it's clear that the student has understood them and new ones are explained only when your child is ready. If you are looking for a tutor specialized in learning difficulties, choose our "Learning Aid Tutor" in Singapore.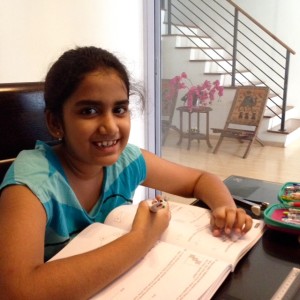 We know how basic learning math is important as it forms the foundation for all your child's future math studies. It's our aim to provide good tuition that makes your children an expert in math. It's true that while some students struggle with maths at some stage, for those children's we the Learning Aid will make to feel easy and teach to solve problems in maths. Our tutors help students take ownership for their learning, with the goal of making your child an successful math student.
Math word problems can be tricky, but our Learning Aid will teach how to develop a process. And practising on a regular basis, you can strengthen the skills. A learning disability in mathematics is happened by learning problem after a class. So after class if you attend tuitions you can get ability to learn deeply and can able to solve problems.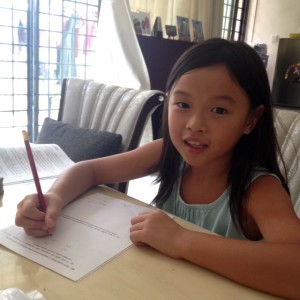 Tutoring can relieve nervousness in solving maths. We know that no two children learn the same. Some move faster and some move slower. So those who are weak or slow in learning in maths should need more practice. We make to understand the lessons to each Student. Plus, with a dedicated teachers in our institute students get the right guidance. Our tuition allows personal connection to be made between pupil and teacher which is difficult to get in classroom. We use this to inspire a student to love of learning. Our tutors have ability to inspire students for learning. With this confidence can be built up in students and with confidence you can achieve success.
Learning Aid helps you to become expert in maths. We also provide home maths tutor in Singapore areas like Hougang and Kovan. Private maths tuition is an excellent way to increase confidence while improving grades and doesn't have to be dull or poor in maths. Whether you are finding it difficult to learn maths or any other aspect of Mathematical study we can help you to teach you at your own residence. Wherever is most convenient for you. Please use our institute to learn Maths which will fits your needs.